About Kashoutei Hanaya
Kashoutei Hanaya is a small inn with 21 guestrooms located in the Noboribetsu hot spring town.
Like a small flower blooming in a field, it exists in a way that delivers a casual sense of healing and vitality.
We look forward to providing you with the hospitality that you can only find at a small in such as this.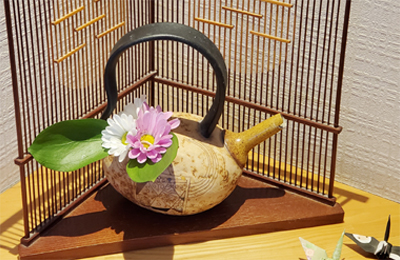 Appealing Points
While the inn is small, it boasts 100% free-flowing sulfur hot spring water from the source, a rarity even in Noboribetsu, as well as in-room dining offering multicourse meals featuring seasonal and local ingredients, which is highly regarded by our guests.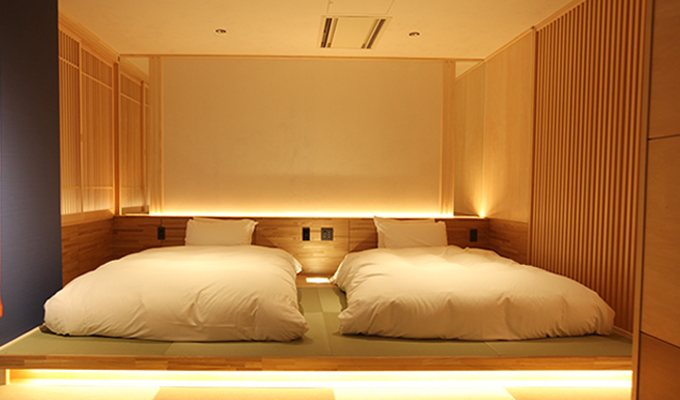 Guestrooms
A variety of guestrooms suited for everyone from solo travelers to families is available.
We offer Japanese-style, Western-style, and hybrid Japanese/Western-style rooms to satisfy a wide range of guests' needs.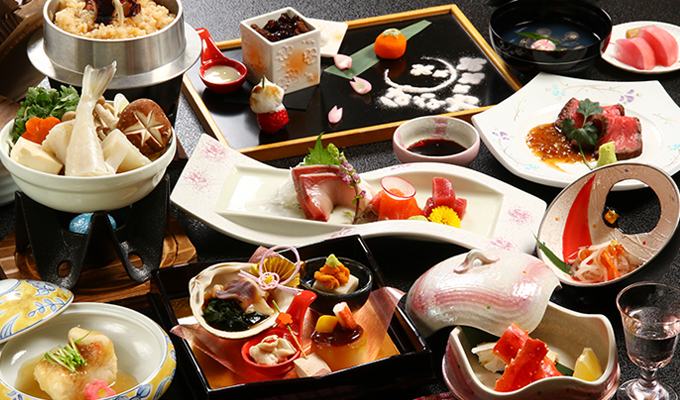 Dining A wide selection of multicourse meals that utilize the best aspects of seasonal ingredients, with a focus on local production for local consumption(In-room dining)
Here at Kashoutei Hanaya, we offer multicourse meals for every season, made with painstakingly chosen seasonal ingredients so that you can enjoy them with all five senses.
Served on our lovely original-design Arita-yaki tableware, our dishes are seasoned to bring out the most delicious flavors of the ingredients.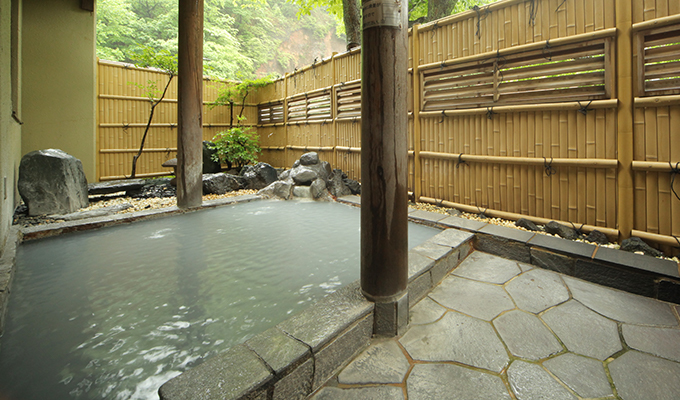 Hot Spring Baths
100% free-flowing sulfur hot spring water from the source
Our inn draws its hot spring water from Jigokudani, a valley about 1km away, which is a 100% free-flowing sulfur spring, a rarity even in Noboribetsu.
You are welcome to use the baths as often as you like.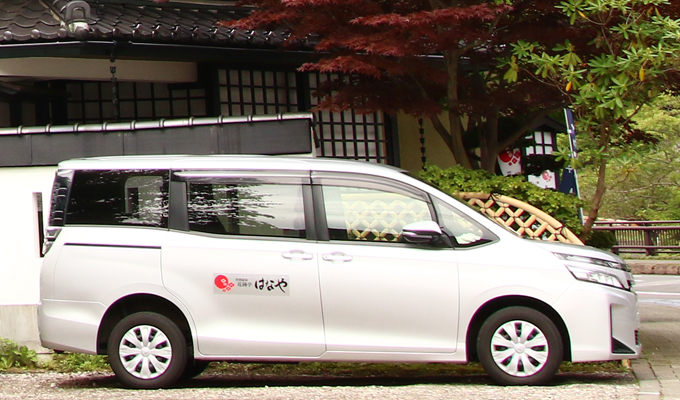 Pickup Service Available by reservation only
Add some convenience to your travels♪
A free pickup service is available to take you from JR Noboribetsu Station to our inn.
We will also gladly take you to the hot spring town or to Jigokudani ("Hell Valley") by car, so please feel free to inquire.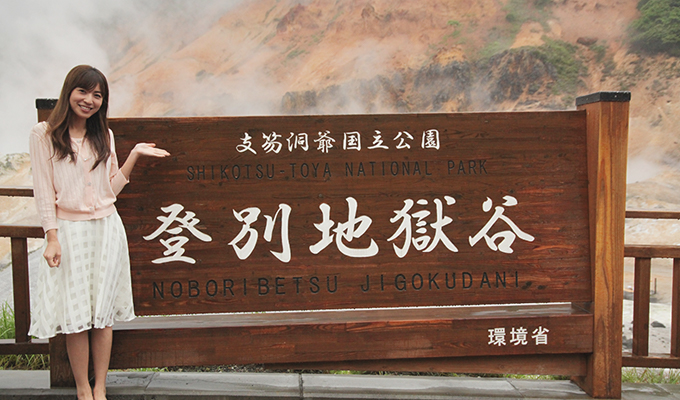 Sightseeing
Noboribetsu offers the best of Hokkaido, the land of hot springs, with a range of sightseeing spots
The famous Noboribetsu Jigokudani ("Hell Valley") is approximately a 20-minute walk from the inn. The reception staff will take you there any time you want!
Famous tourist spots such as Noboribetsu Bear Park and Enmado Shrine are also about a 10-minute walk away. Please give them a visit as well.